Los Angeles United States. Former Hollywood producer Harvey Weinstein was found guilty Monday of rape and two sexual assaults at the end of his trial in Los Angeles, half of the charges for which he was sued by four women.
Source: AFP
After two weeks of deliberations, jurors found him guilty of all charges brought by the first of the four women. They found him not guilty of charges brought by a second woman, and did not reach a verdict on the charges brought by the other two.
The former "king" of cinema, 70 years old, producer of hits like "Pulp Fiction" Y "The Artist"was previously sentenced in New York in 2020 to 23 years in prison for similar crimes.
The press investigations that revealed these facts spawned the worldwide movement known as #MeToo making visible sexual violence against women.
"Harvey Weinstein destroyed a part of me forever"reacted on Monday in a press release the first victim, anonymous like the other four plaintiffs and to whom the jury granted him full reason.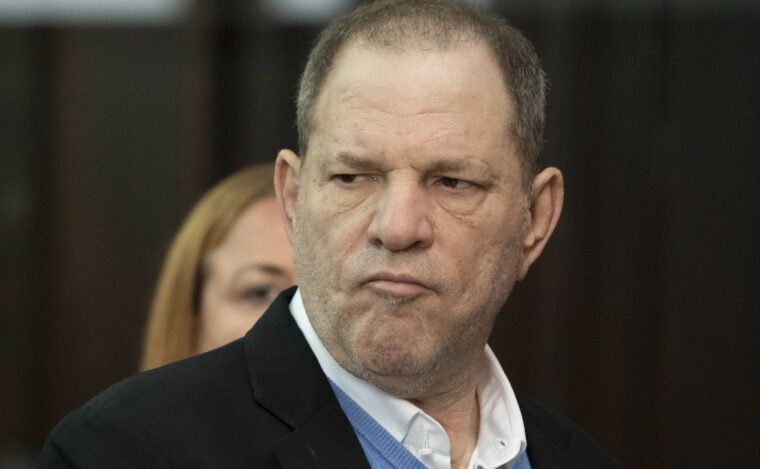 During the trial in Los Angeles, four women who testified accused the producer of forcing them to have sex in hotels in Beverly Hills and Los Angeles between 2004 and 2013.
A fifth woman refused to testify.
After weeks of hearings, the prosecution portrayed Weinstein as a "predator" whose domain over hollywood he long prevented his victims from speaking out for fear of repercussions on their careers.
In a gray suit on Monday, Weinstein covered his face with his hands as he pleaded guilty.
After the verdict, a judge will decide the sentence for the former film producer whose films received more than 330 Oscar nominations and 81 statuettes.
For the charges in which he was found guilty, he faces a sentence that can be up to 18 years in prison, and could be extended to 24 years for aggravating circumstances.
The verdict in Los Angeles was very important to Weinstein because, after the initial rejection of justice – a major victory for the #MeToo movement – the New York Supreme Court finally authorized him in August to file an appeal of his 2020 conviction.
Weinstein's lawyers questioned the testimonies of four of the complainants and insisted on the lack of material evidence and legal medicine elements.
The defense focused on Jennifer Siebel Newsomactress and wife of California Governor Gavin Newsomwho revealed his identity during the process.
For the lawyers, she had a consensual relationship in exchange for favors in Hollywood, which she later regretted and turned into accusations, amid the wave of revelations against Weinstein in 2017.
In a press release, the actress ruled on the partial conviction of this Monday. "Harvey Weinstein will never rape another woman again"said.
"He will spend the rest of his life where he deserves, behind bars".
However, Siebel-Newsom referred to "the tactics of sexism, misogyny and harassment" that Weinstein's lawyers used to "ridicule us, the survivors".
"This trial has been a powerful reminder of the work we still need to do as a society"he concluded.
Some 90 women, including Angelina Jolie, Gwyneth Paltrow Y rosanna arquetteWeinstein was charged with harassment, sexual assault or rape, but the statute of limitations expired in many of the cases.