The last exhibition of Guillermo Portieles in Havana had, for me, a cryptic meaning. encapsulating the verb It's a difficult expression. Encapsulating it in each pictorial piece? Perhaps that is where the intention of the artist, who left, has gone for the creation of his works of proverbs that, because they are proverbs, tradition has fixed throughout time.
The works were there, with great visual solvency, and the title of each proposed a conceptual approach to them, the angle of meaning from which they "should" be read. In my opinion, a reduction of the polysemic possibilities inherent in art. It is evident that Portieles did not want the viewer to start interpreting at his own risk, and thus led him by the hand along a path that would bring him many pleasant surprises.
It is unanimous opinion that his exhibition was among the artistic events of the year, that it was about updating this painter in full creative maturity with his natural public, the one with whom he shares a common path, a feeling codified by the historical evolution. and for the "richness" of speech.
I have had the opportunity to observe Portieles' work in his home-studio in Havana, talk about his alchemy, his motivations and the veneration to which he owes himself, and I have learned some things. The most important of all is that, exhibiting a style or personal brand, earned with work over the years, for him eclecticism, more than an operation, is a philosophy.
Each work poses a problem for him, and he looks for the solution wherever he is, without prejudice, without stopping to gauge its aesthetic affiliation or origin. Portiel is a painter who summarizes and contains several painters, hence the gratifying diversity of his results.
This conversation has been woven over the months, in Havana and Miami, and a little is the result of the attendance, in addition, to his most recent Cuban exhibitions. Namely: Natural existence… like white elephants (2017), Center for the Development of Visual Arts; The recreated wheel (2015), Hotel Florida, 12th Havana Biennial, and Havana: enigma of the ruins (2013), Photo Library of Cuba.
Portieles listens more than he speaks. This is the result of the exchange.
In November 2022 you inaugurated encapsulating the verb, an exhibition, quite successful by the way, in the Artis gallery, in Havana. Some attendees at the event have written to me asking for details about you and your work. We could start by introducing you. Who is Guillermo Portieles? Where does your "vein" as an artist come from?
I was born in Havana in 1963. Since I was a child I used to draw and paint at home, while other boys spent most of their free time playing in the street. Adults who saw my inclination suggested to my mother that she take me to an art school. And that's where my life went.
Between 1980 and 1986 I attended the Eduardo Abela Fine Arts Workshop. In 1981, at the age of 18, I graduated from Ciudad Libertad with a technology degree in Labeling and Interior Design. Just in 1986 he finished his studies in San Alejandro. I entered the Higher Institute of Art (ISA) and stayed there until 1988. I also attended the Serigraphy Seminar at the "René Portocarrero" Graphics Workshop in Havana in 1990.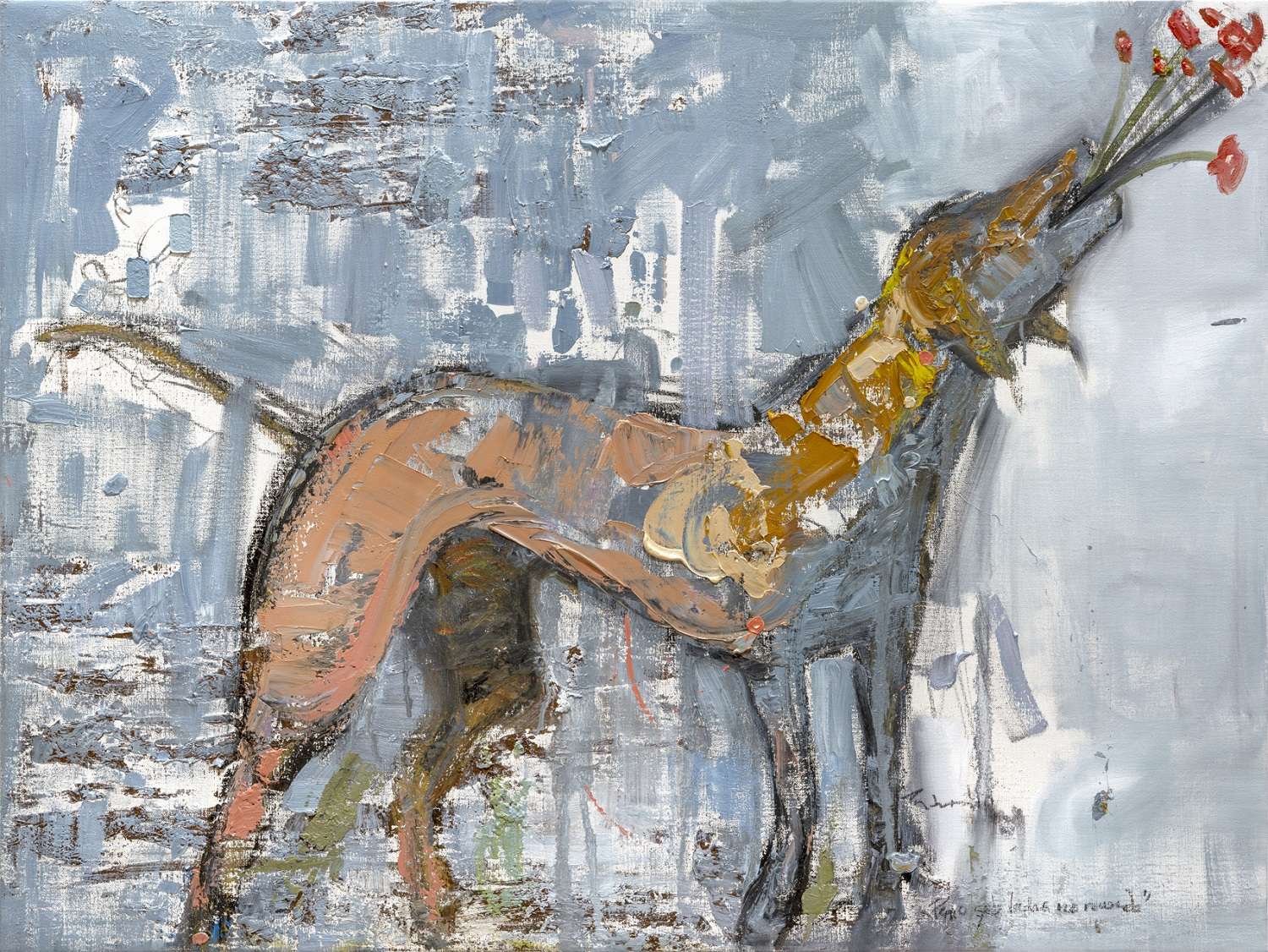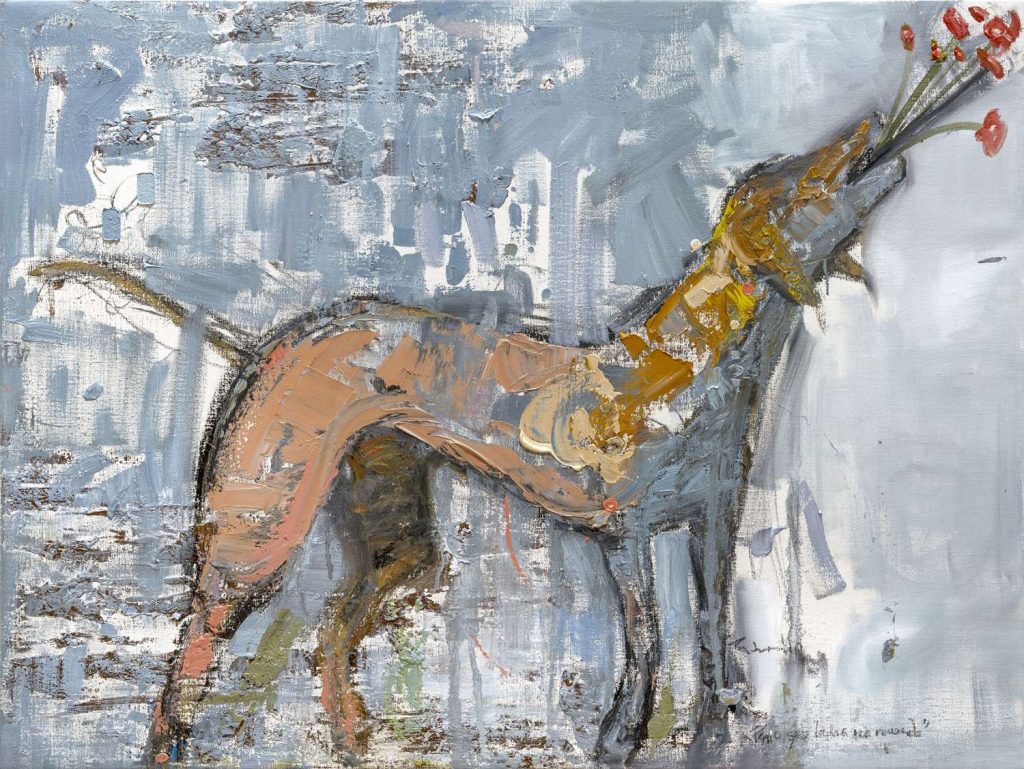 In the 90's you moved to Florida. How has your insertion into the cultural world of the United States been?
At first it was difficult, very hard. Starting from scratch in another country, with another culture and another language. I was not allowed to take any work with me. I had to adapt to Gringolandia… Over time I managed to get a job in the artistic union of the city of Tampa. Some prizes and personal and collective samples came. And one fine day I felt "assimilated". It also began to be from another place.
In some statements to the press you made the following clear: "I express myself openly, I do not have a definition of a specific technique and I use any means as long as I am satisfied with the result." One might ask, what results are those to which you allude? The specific value of the work for its artistic qualities or the communication of a specific message?
I don't think the two can be separated. If the result of the work is aesthetically valid, communication will be given to those who can appreciate it. It is about the balance between what I seek and what I find, and where the balance ends up tipping. Now I feel that this is a very "cold" way of referring to a process as complex as that of artistic creation. I don't know if you notice that my thing is not words.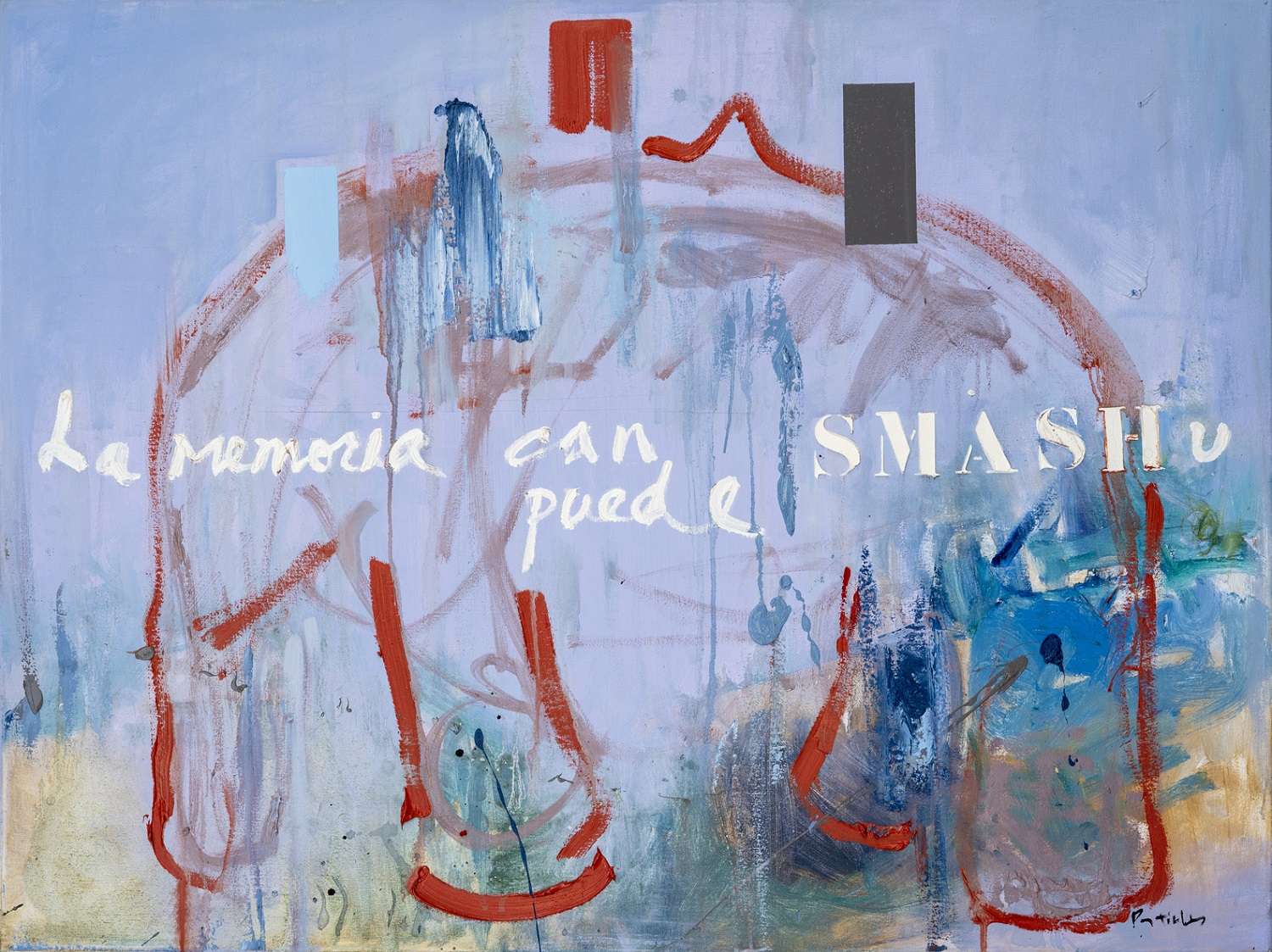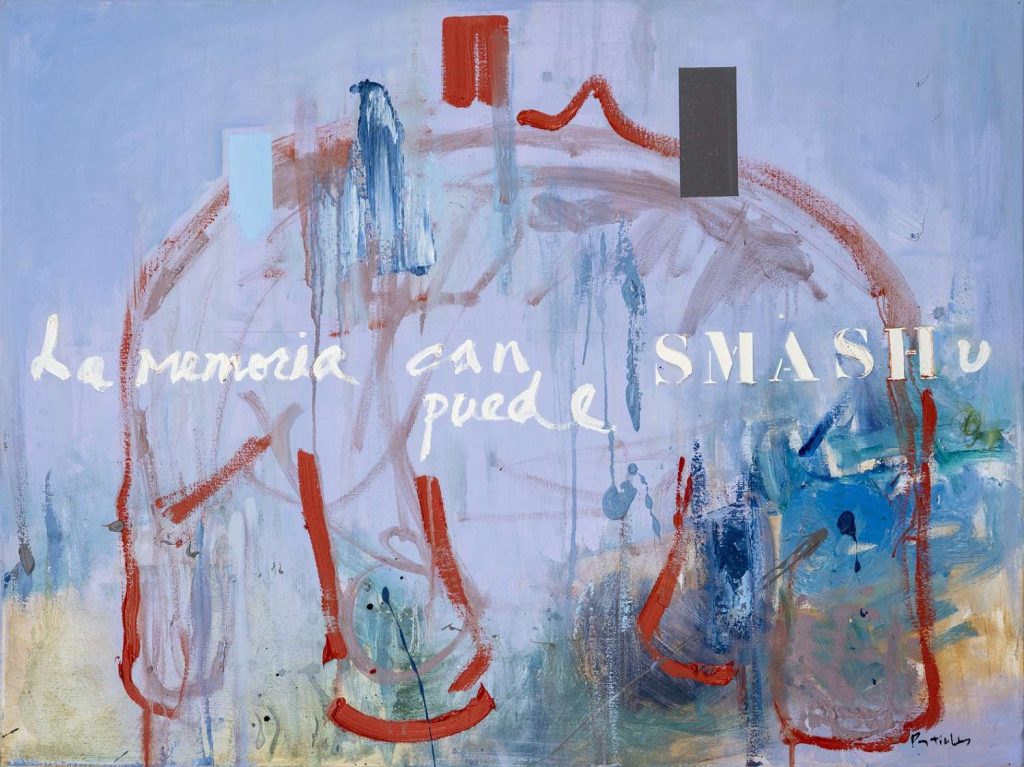 Can you point out recurring themes in your work?
Uprooting, memory, roots, the city as an existential environment. No tree can sustain itself if it is not firmly rooted in the ground.
You are a draftsman, painter and installation artist. In which of these three specialties do you think you express yourself best?
They are all good for me to express myself artistically, but I prefer painting and drawing. On many occasions these disciplines merge with wooden objects, then the installation work arises as a result of a natural process. Each piece brings form and content in the same body, they condition one another, they are indissoluble parts of the same thing.
Who are those artists who have most influenced your peculiar way of seeing the world?
From Anish Kapoor to Francis Bacon, a lot. Even more.
Your first exhibition in Cuba is from 1981, at the Cuba-URSS Friendship Technology Center, in Ciudad Libertad, the place where you studied. How did you feel on that occasion?
It was like an adventure and a challenge. She had no experience. But I had fun. Does this answer seem frivolous to you?
Not at all. Looking for the happy side of each moment is an excellent philosophy of life.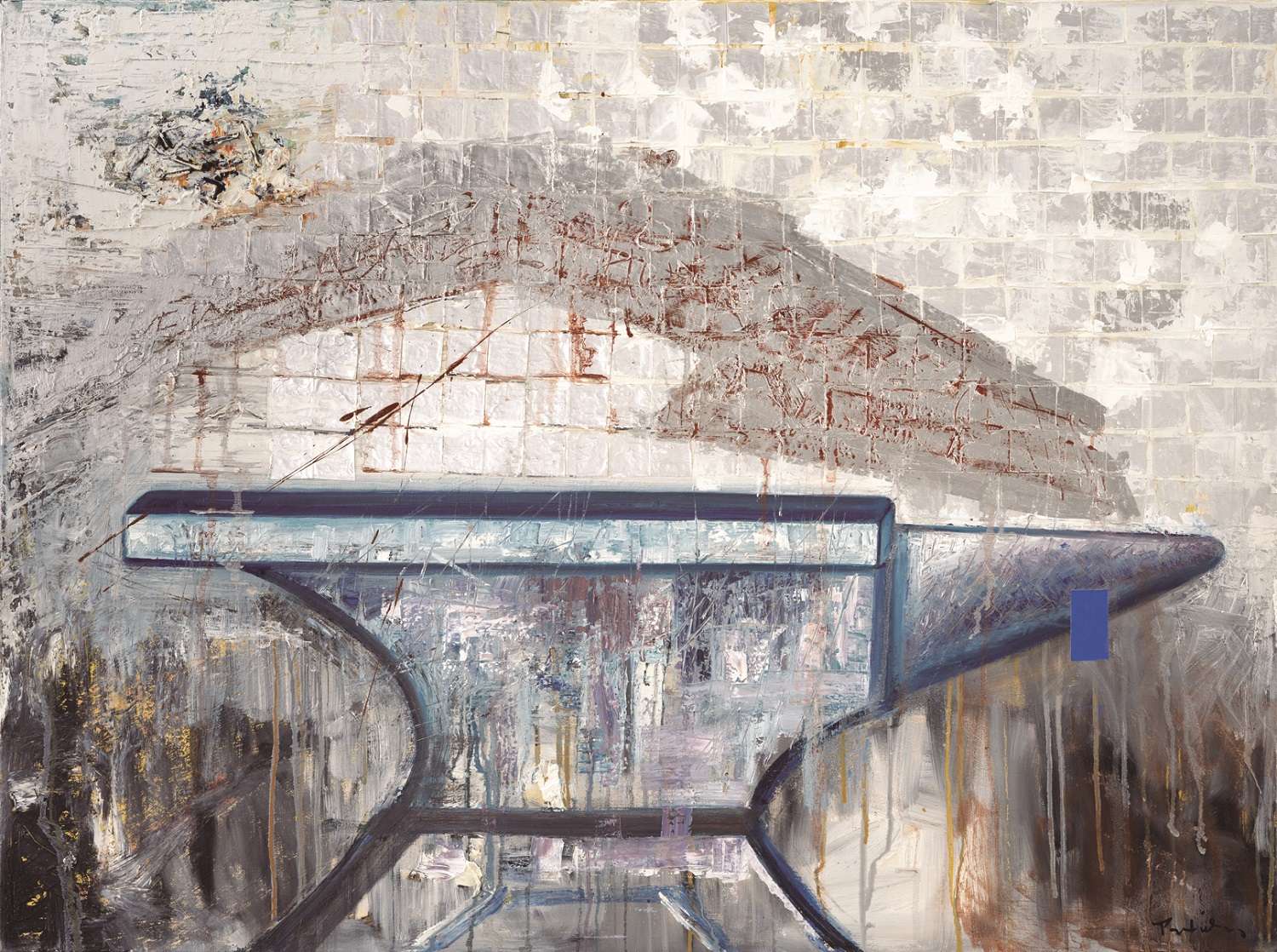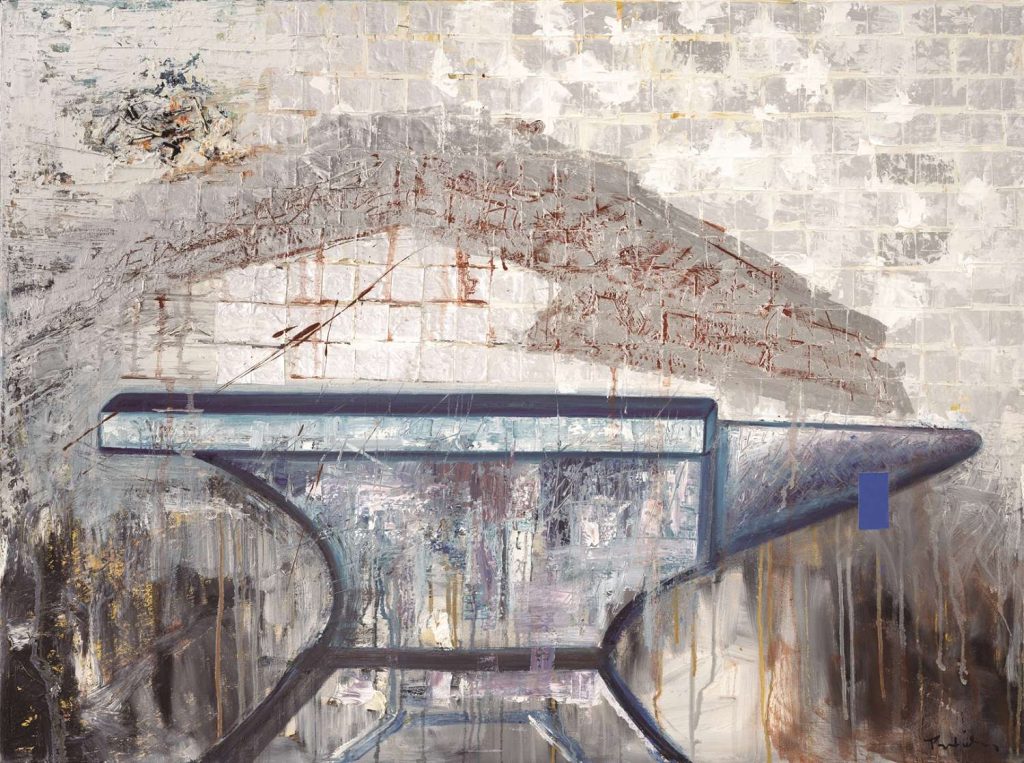 On several occasions you have been an art teacher. What led you to it, the need or a real vocation for the teaching profession?
It was circumstantial. They offered me the opportunity to teach, and I took it. I think I learned much more than what I taught. I enjoyed the experience in Havana of those years.
A good part of your life is related to Marianao. What was the Marianao of your childhood and youth like? Do you have any special feelings for specific places there?
Go figure. I was born in Maternidad Obrera, an emblematic building of good art deco Cuban, in which there is an excellent sculpture by the master Teodoro Blanco: art from the best in the place where I landed on this planet. Perhaps it was a predestination.
Marianao had the beach clubs on the coast, so attractive to children and young people, the Coney Island, strong manifestations of popular culture…
He adds that in Marianao, today Playa Municipality, there are ISA and San Alejandro, two centers where I spent the important years of my formation. I can't be objective with Marianao. My affective memory is born linked to that territory.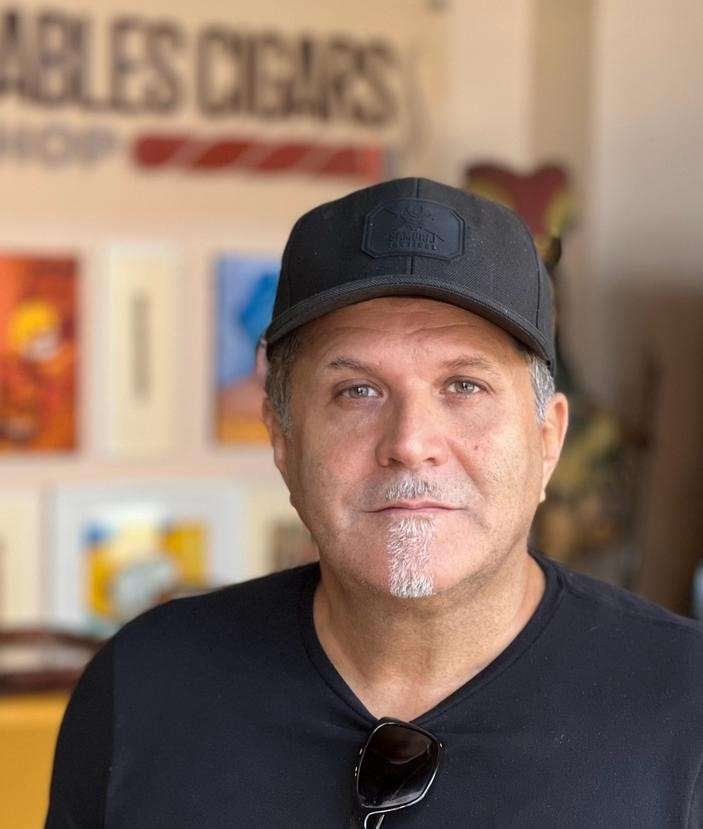 You have recently established a home and studio in Havana. You share your life and work time between Miami and the capital of Cuba. What circumstances led you to it?
Even living abroad for so long, I never stopped thinking about Cuba. The first times I had to come as a tourist to my own country, then the laws changed. They no longer label us as traitors to whom we emigrate. I have always cherished the dream of being able to remain for long periods of time, as a citizen and an artist, in the place where I came into the world.
How has your relationship with critics been? Do you think he has taken enough care of your work?
The world of art is endless, a wide spectrum of theories, trends, groups of influences, vested interests, trade union battles… I don't deal with criticism; I dedicate my neurons to create and exist, two words that say exactly the same thing to me. And believe me, the effort I put into it is not little.