April 10, 2023, 11:10 AM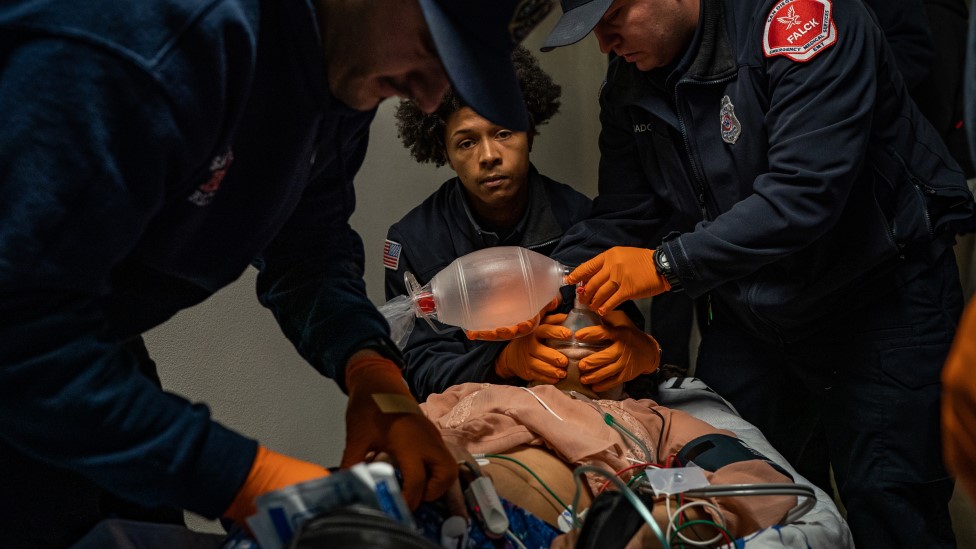 He fentanyl is a deadly synthetic opioid 50 times more potent than heroin.
So many people in the United States have recently died after using the drug that authorities in that country have approved the over-the-counter sale of naloxone, a drug that reverses overdose.
But the trail of destruction that fentanyl is leaving does not start in the US, but further south, in Manzanillo, Mexico.
This beautiful seaside town on the Mexican Pacific coast became known worldwide in the 1970s, when Bo Derek ran along its sandy beaches in the Hollywood movie "10" (1979).
But today he lives in the shadow of the violence of the cartels.
Manzanillo is home to the largest port in Mexico and the third busiest in Latin America: last year almost 3.5 million containers arrived from all over the world.
All kinds of cargo pass through its docks, including chemicals that come mainly from China and India and are used to produce organized crime's most lucrative revenue: synthetic drugs like fentanyl.
As a result, the port has become the point of origin for a large number of blood crimes and conflicts that multiply in the state of Colima, in Mexico.
endemic corruption
In 2022, this small state had the highest per capita homicide rate in Mexico as the scene of the fight between the Sinaloa and Jalisco Nueva Generación cartels for control of the territory.
"We recently seized propionyl chloride that is used in the synthesis of fentanyl. That is one of the many chemicals that we see entering Manzanillo," says the naval commander in charge of port security, who must remain anonymous for reasons of security.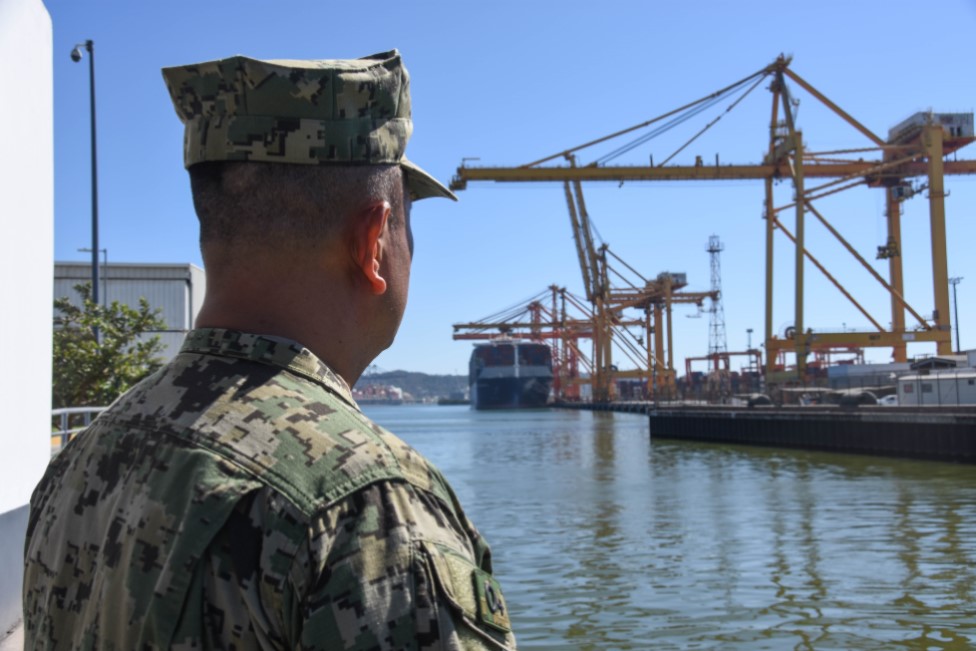 To try to reduce the endemic corruption facilitating organized crime in the country, the Mexican government put the Navy in charge of all seaports in 2021.
Now, all the workers at the port of Manzanillo and the companies that sell chemical products are monitored through a sophisticated system of controls.
There's a obstacle: Some ingredients are legitimately used for the manufacture of agrochemicals and pharmaceuticals.
This means that there are strict controls on paperwork and that shipments of chemicals are tested by naval personnel to ensure they conform to requirements.
There is also a sniffer dog, a Belgian shepherd who was a gift from the US embassy, ​​who has been trained to find fentanyl pills or powder.
The president of Mexico, Andrés Manuel López Obrador, recently made headlines after stating that Mexico does not produce or consume fentanyl.
But makeshift "laboratories" have been discovered and dismantled in Mexico City and in the northern states of Nuevo León and Sinaloa.
Fentanyl "ground zero"
In the state of Baja California, police last year raided two properties in Tijuana, where they found large amounts of fentanyl pills and powder, using hydraulic presses to produce tablets.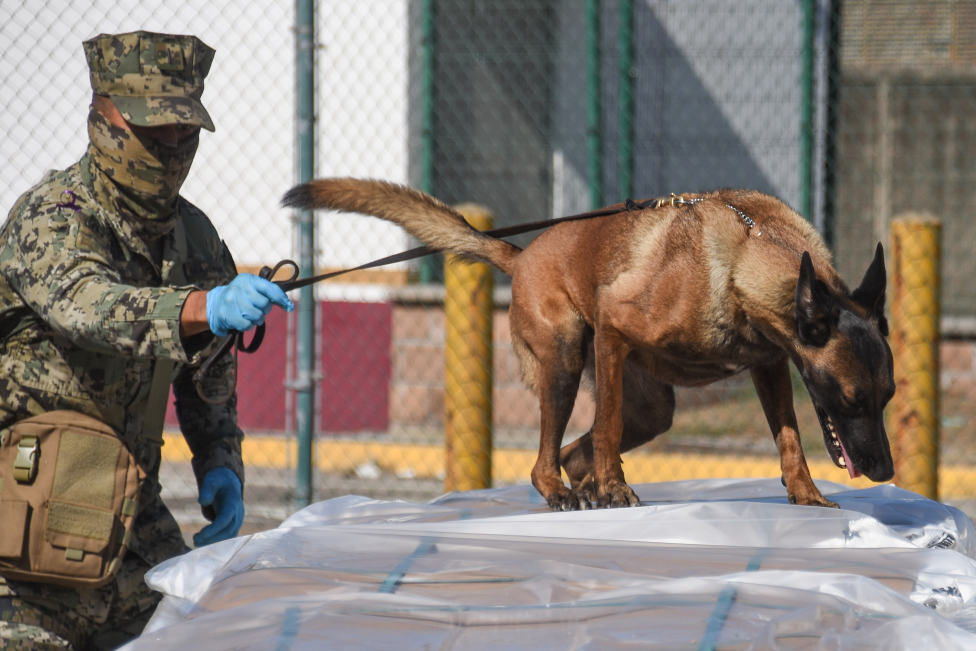 Tijuana is a city with high rates of violence near the border with the United States.
It has become "ground zero" for fentanyl, a major hub for trafficking the drug to California, in the US, and for local use.
"is killing everyoneall my friends," said Smiley, a fentanyl addict who lives on the streets of the city.
Hundreds, perhaps thousands of people live in the open around the Tijuana River Canal, a concrete structure that runs through the heart of the city.
Many are addicted to drugs, and many who overdose don't always know they've taken fentanyl.
revived with naloxone
Due to how powerful it is, a small dose of fentanyl it can cause death. And on both sides of the US-Mexico border, other drugs like cocaine, heroin and methamphetamine are being cut.
Smiley estimates that he has seen more than 20 people overdose, but has revived them all using naloxone, a medicated nasal spray that can reverse an opioid overdose.
Naloxone is now widely available in the US But in Mexico still It takes a recipe medical to acquire it: Smiley gets his supply from a local charity.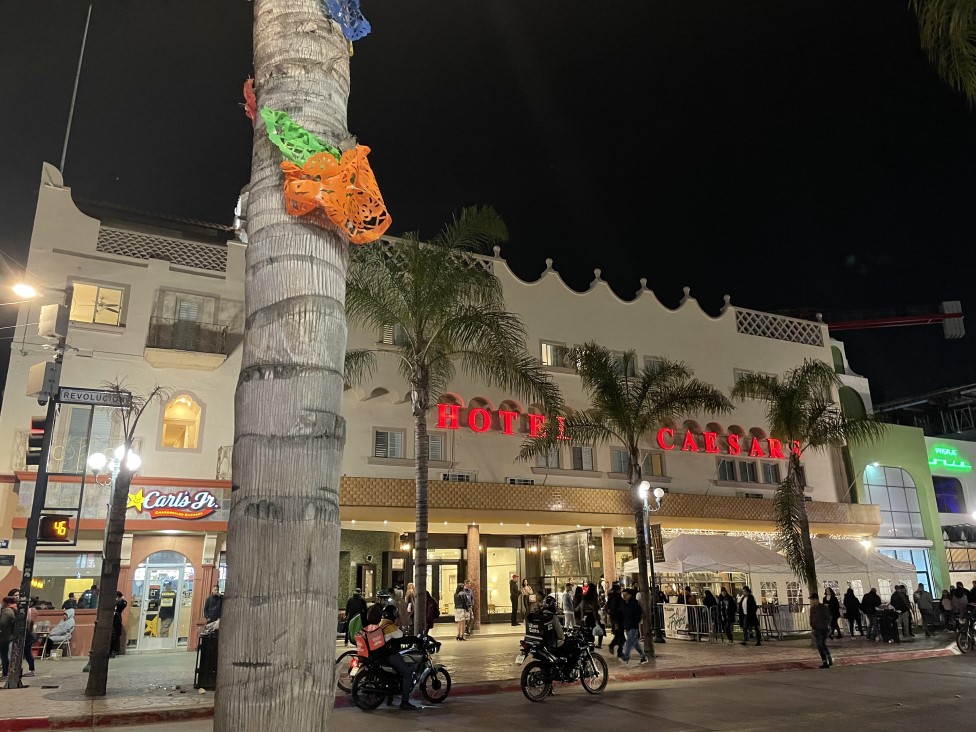 It's not just the homeless who are affected.
In 2022, the Mexican Red Cross received an average of 60 calls per month overdose in Tijuana. The victims were people of all kinds.
There have been multiple cases of overdoses, but it is not known exactly how many fentanyl-related deaths have occurred because those statistics are not collected in Mexico.
The fight for Tijuana
Meanwhile, the cartels fight to control the streets of Tijuana.
The situation is so extreme that ceach block or street it may be run by a different criminal group.
The competition to control the sale of drugs is violent and bloody. In January alone there were 156 murders in Tijuana, a city of just over two million inhabitants.
fentanyl contributes to insecurity, and the profits from its sale are enormous. It is estimated that this synthetic opioid can be manufactured for one hundredth of what it costs to produce heroin.
The cartels no longer need to control rural communities in Mexico or land to grow poppies; they just have to secure access to chemicals and hire someone with the know-how to make fentanyl.
And because it's so strong, it's a narcotic that's profitable in small quantities, and even more so when smuggled into the US, where its price can be up to 10 times higher.
From Tijuana to the US
April Spring Kelly is currently serving a lengthy sentence after admitting to trafficking almost half a million pills of fentanyl and other drugs from Tijuana to the US in 2018.
"I would put on a girdle, which slims you down and goes under your clothes, and I would put (the fentanyl pills) in there," April Spring Kelly tells the BBC from a US federal prison.
Other times he trafficked the drug by car.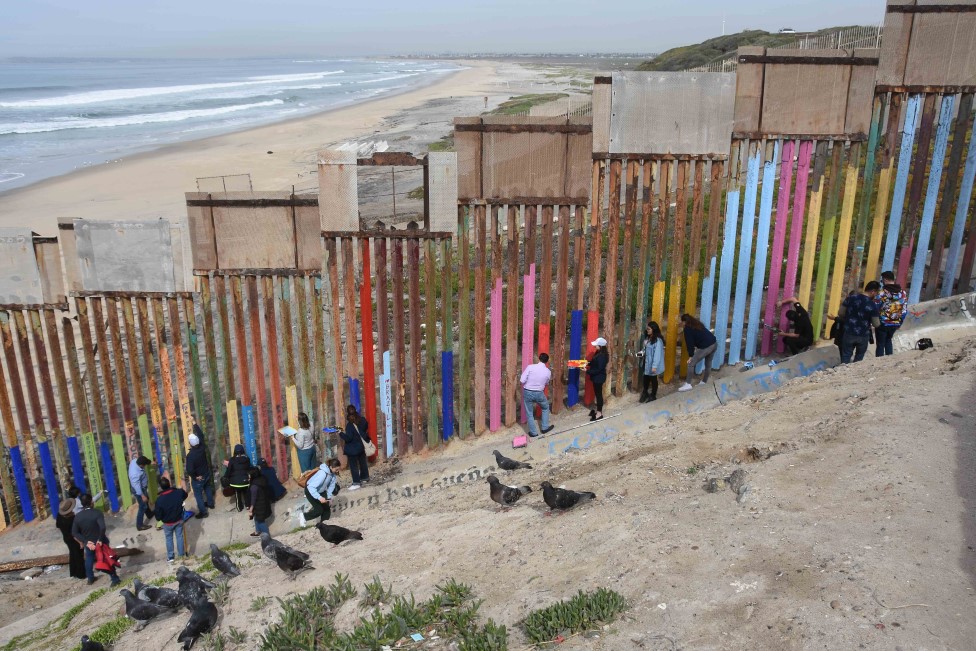 Like many Americans, the young woman had become addicted to opioid painkillersbut then turned to heroin produced by the Mexican cartels when prescription drugs became harder to obtain.
To finance his addiction, he rented an apartment in Tijuana and began trafficking fentanyl pills for organized crime across the border into San Diego.
Last year, 70,000 Americans died from a drug overdose associated with a synthetic opioid like fentanyl.
April Spring Kelly lives with immense regret: one of the fentanyl pills she trafficked ended up causing the death of a baby.
"It's horrible. And I hate having a role in it," he confesses.
The California-Mexico border is where more than half of the fentanyl in the US is seized.
April Spring Kelly was Captured at San Ysidro Port of Entrywhere up to 120,000 people cross in a single day.
Once you cross the Tijuana border at San Ysidro, a 40-minute trolley ride takes you to downtown San Diego.
In 2021, 814 people died from a fentanyl-related cause in the city county, or more than 15 fatal overdoses per week in a population of just over three million people.
"In the last two years, there have been so many people who have died that we couldn't keep up if we autopsied them all," said the county's chief medical examiner, Steven Campman.
"If we did autopsies on everyone who overdosed, we would have to hire four new pathologists," he adds.
untold consequences
The consequences of fentanyl are incalculable, not only for bereaved family members, but also for health professionals and police officers.
"In four years, I worked[analyzingtheoriginof[analizandoelorigende486 deaths"says Ed Byrne, a special investigative agent for the US Department of Homeland Security.
"There are many scenes that you go to, there are many bodies."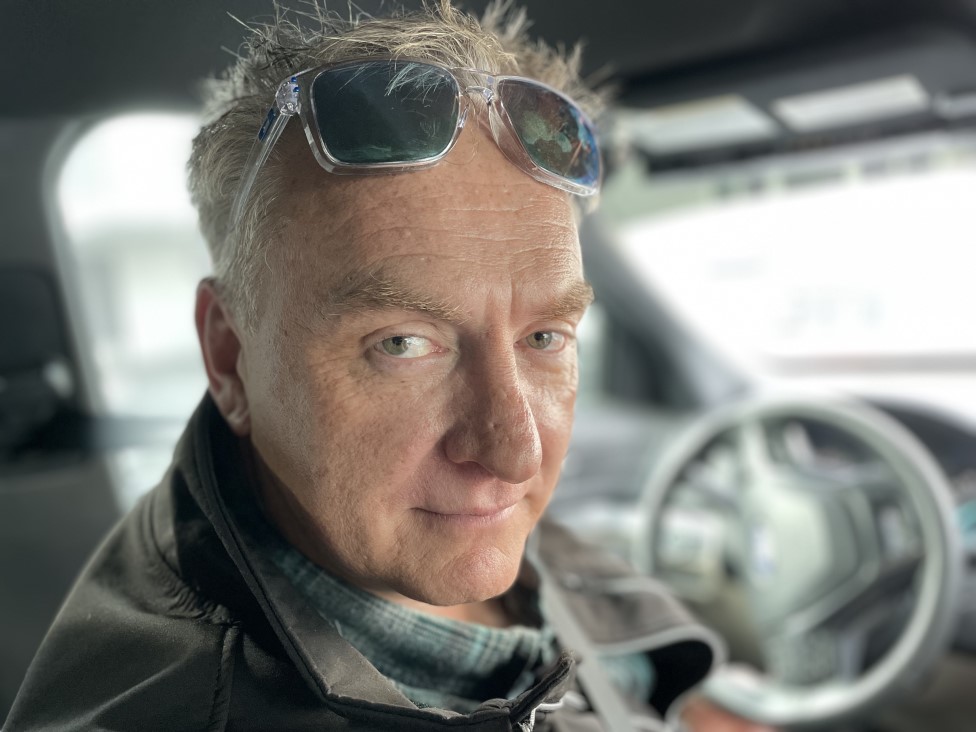 From 2018 until last year, Ed Byrne collected evidence from places where people died of overdoses to try to identify the drug dealers who supplied the drug.
"You can go from a tent housed by a homeless person to $10 million houses," he says.
and some of thosedeath scenes you they have stayed recorded. "They are like frozen in time, they are like paintings in your head."
There are too many photographs of lives lost.
And while Mexican cartels continue to manufacture and export fentanyl, there is no end in sight to a tragedy that continues to unfold in Mexico and the United States.
Photographs by Tim Mansel
Remember that you can receive notifications from BBC Mundo. Download the new version of our app and activate them so you don't miss out on our best content.