Politics in the state of Florida has been transforming at a dizzying pace in recent years, becoming increasingly conservative. The political change that is occurring is due to circumstances such as demographics and a state Democratic Party with organizational and leadership deficits. But some also emphasize the pandemic, which they link to population change.
"There is a word and it is COVID," said Nelson Diaz, a Republican lobbyist and former chairman of the Miami-Dade County Republican Party. "He made the red states redder and the blue states bluer. He gave people like [el gobernador de Florida] Ron DeSantis a platform to defend liberty and gave Democrats in Democratic states a plan to defend mandates."
DeSantis has taken advantage of the pandemic to deploy an ultraconservative agenda that has catapulted him nationally and made him a possible contender for the 2024 Republican presidential nomination.
Over the past two years, he has repeatedly opposed advice from federal health officials in favor of a laissez-faire for the coronavirus outbreak, earning praise from conservatives, who came to see Florida as a haven from pandemic-era restrictions.
Florida's population growth has been staggering. Between July 2020 and July 2021, it grew by more than 211,000, a net migration that exceeds all other states, according to Census Bureau estimates.
Orlando and Jacksonville were among the top ten fastest-growing metro areas between 2010 and 2020. But many of Florida's new residents also appear to come from Democratic-leaning states.
In 2019 alone, approximately 28,000 people moved to Florida from California; 28,000 moved from New Jersey, while a staggering 57,000 moved from New York, according to Census Bureau data.
Florida's importance to the Republican Party has only increased since then. Former President Trump took up residence at his Mar-a-Lago estate in Palm Beach, drawing Republican candidates.
Meanwhile, DeSantis has put conservative grievances and culture war issues at the center of his agenda.
In March, he signed a law prohibiting public school teachers from discussing sexual orientation and gender identity with students. After Disney, the state's largest private employer, criticized the bill, Republican state lawmakers and DeSantis moved to repeal the company's 55-year-old special tax district.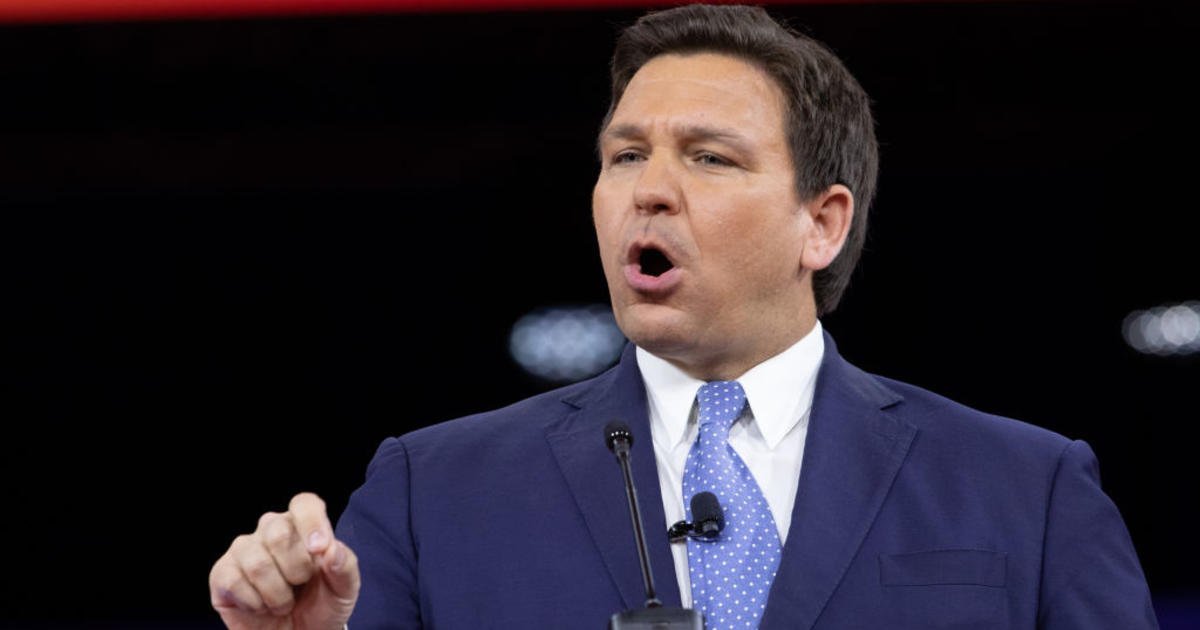 Aubrey Jewett, a political science professor at the University of Central Florida, said Florida's shift to the right is also due to longer-term changes. For one thing, the state's Hispanic population has grown significantly over the years, and Republicans have made huge inroads among many of those voters.
At the same time, Florida's huge population of seniors and retirees has become more conservative. More importantly, Jewett said, "they register and vote." "Basically what's happened is the older generation, let's say the New Deal generation, who were pretty loyal Democrats, are dying and being replaced by post-war retirees. Many are moving to Florida and they are very Republican," Jewett said.
But at the same time, he pointed out that Florida voters are often not as conservative as the state's political leaders, and suggested that such a move to the right may be driven more by officials like DeSantis than by the electorate itself. "I think there is a question of how much mass public opinion has changed in Florida, or is it more of an elite opinion, where elected Republicans are pushing more conservative policies," Jewett said. Still, the numbers seem to favor Republicans.
A Morning Consult poll released late last month found DeSantis's approval rating reached 56%, putting him in a strong position heading into his re-election bid this year. The results of the 2020 presidential election in Florida also reflected the growing strength of the Republican Party.