The central bank of the Dominican Republic (BCRD) reported that the Dominican inflation moderates and the economic growth It would be one of the highest in Latin America.
According to the shared graphs, in Latin America the levels of inflation remain high, influenced by international prices of raw materials. However, 11 of the 18 countries in the region show inflation higher than Dominican Republic.
The countries with a inflation highest are headed by:
Venezuela (114.13)
Argentina (83.00)
Chile (13.73)
Instead, with the lower inflation is it so:
bolivia

(1.89)

Panama

(1.93) and Ecuador (4.12)

Dominican Republic

it is in seventh place with 8.63% year-on-year in September 2021 and September 2022.
Recently, the governor of the BCRD, Héctor Valdez Albizu, received the International Monetary Fund Mission (IMF), where he explained that the inflation stood at 8.63% year-on-year in September, for a reduction of 100 basis points with respect to the maximum of 9.64% reached in April of this year.
Furthermore, to complement the elements of the Inflation indexexpressed that the projection models of the BCRD forecast that inflation would end 2022 around 7.0% and continue to decline in year-on-year terms in the following months, to converge to the target range of 4.0 ± 1.0% in the first half of 2023.
inflationary pressures
The document of central bank indicates that, in order to counteract inflationary pressures, monetary policy rates (MPR) have been increased significantly in relation to their pre-pandemic levels.
At the end of September of this year, the BCRD reported that at its last meeting it decided to increase its interest rate from monetary politics in 25 basic points, so it will go from 8.00% to 8.25 percent.
In this way, the rate of the permanent liquidity expansion facility (1 day repos) goes from 8.50% to 8.75% per year and the remunerated deposit rate (Overnight), from 7.50% to 7.75% per year.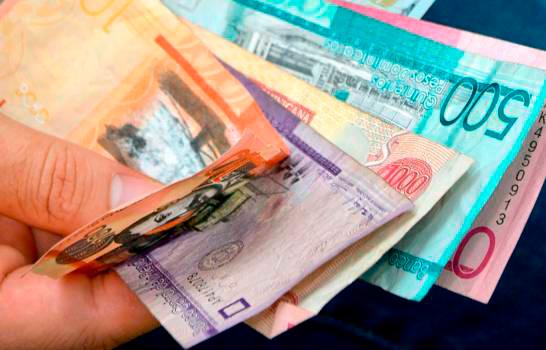 In the Dominican case, the monetary measures are helping to moderate the inflationin a context in which the economic growth It would be one of the largest in the region.
The central bank explained to the Mission of International Monetary Fund (IMF), headed by Emilio Fernández-Corugedo, the new head of Mission, that the forecast system of the BCRD indicates that real gross domestic product (GDP) growth would be in the range of 5.0-5.5% by 2022.