February 7, 2023, 22:42 PM
February 7, 2023, 22:42 PM
Rescuers saved a newborn girl from under the rubble of a building in northwestern Syria that was destroyed by Monday's earthquake.
His mother's water broke shortly after the disaster and gave birth before dyingsaid a relative. His father, four brothers and an aunt also died in the earthquake.
Dramatic footage showed a man carrying the baby, covered in dust, after she was pulled from the rubble in Jindires.
A doctor at a hospital in nearby Afrin said that was stable.
The building in which his family lived was one of the 50 destroyed by the magnitude 7.8 earthquake in jindiresan opposition-controlled city in Idlib province near the border with Turkey.
The baby's uncle, Jalil al Suwadi, said relatives rushed to the scene when they heard about the collapse.
"We heard a voice while we were digging," the uncle told the AFP news agency on Tuesday. "We dusted off and found the baby with the umbilical cord. (intact)so we cut it out and my cousin took her to the hospital," she added.
Pediatrician Hani Maarouf said the baby arrived at his hospital in poor condition, with "several bruises and lacerations all over her body."
"She also arrived with hypothermia due to the strong cold. We had to warm her up and administer calcium," he reported.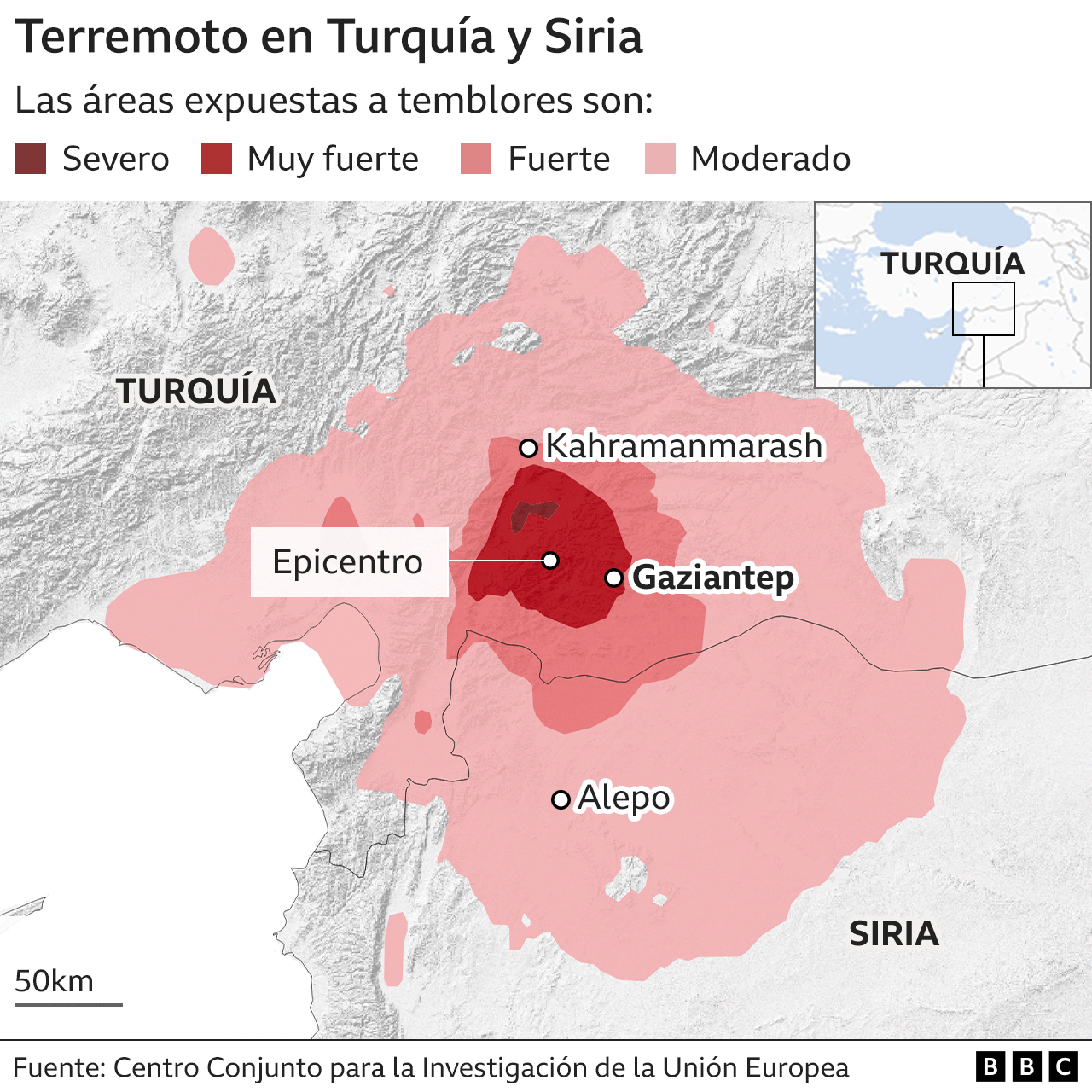 The baby was photographed lying in an incubator and connected to a drip, while a joint funeral was held for her mother Afraa, her father Abdullah and her four siblings.
They are among the at least 1,800 people who are known to have died from the earthquake in Syria, according to the Damascus-based government and the White Helmets, whose volunteer first responders operate in opposition-held areas.
At least 4,500 people died in Turkeywhere the epicenter of the earthquake was.
The White Helmets warned that they expect the death toll to "increase dramatically."
"Time is running out. Hundreds remain trapped under rubble. Every second could mean saving a life," they tweeted Tuesday.
"We call on all humanitarian organizations and international agencies to provide material support and assistance to the organizations that are responding to this disaster."
The UN promised to use "any and all means" possible to bring aid to people in northwestern Syria, but said deliveries were temporarily halted due to damaged roads and other logistical problems.
It has also urged governments to do not politicize aid delivery when so many are desperate.
A UN Security Council agreement authorizes the use of a single border crossing for deliveries from Turkey to northwest Syria. All other deliveries are destined to pass through Damascus, although the government has provided only a small amount of "cross" aid in the past.
Before the earthquake struck, 4.1 million people in northwestern Syria, mostly women and children, relied on humanitarian aid to survive.
​