The administrator of Agricultural bank (Bagrícola), Fernando Durán, informed in El Seibo that the government will renew with new varieties 100 thousand tasks of plantations of cocoa in the East of the country which will finance small producerswithout interest and with four years of thanks to start paying the capital of your loans.
The official invited the producers of that region, that they have a piece of land to sow cocoathat they come to Bagrícola to make their loan applications.
"I invite you to make a request at the bank, that we are going to lend you the resources needed for that sowingwithout interest and four years to start paying the capital", he specified.
Durán spoke before hundreds of farmers who gathered at the headquarters of the provincial government to receive checks for more than 344 million pesos from the Dominican Agricultural Insurance Company (Agrodosa).
The beneficiary producers lost their crops during the hurricane fiona and because of other natural phenomena.
Government support
Durán said that these and other measures in favor of the small and medium producers evidence the commitment of President Luis Abinader with the food safety of the country and improve the living conditions of agricultural producers.
He stated that the Bagrícola works to restructure the debts with that institution of the farmers who lost their crops due to Hurricane Fiona, giving them 3 or 4 years to pay it off.
It also opened the doors of that credit entity to producers that they have credits other financial institutions and with informal banking.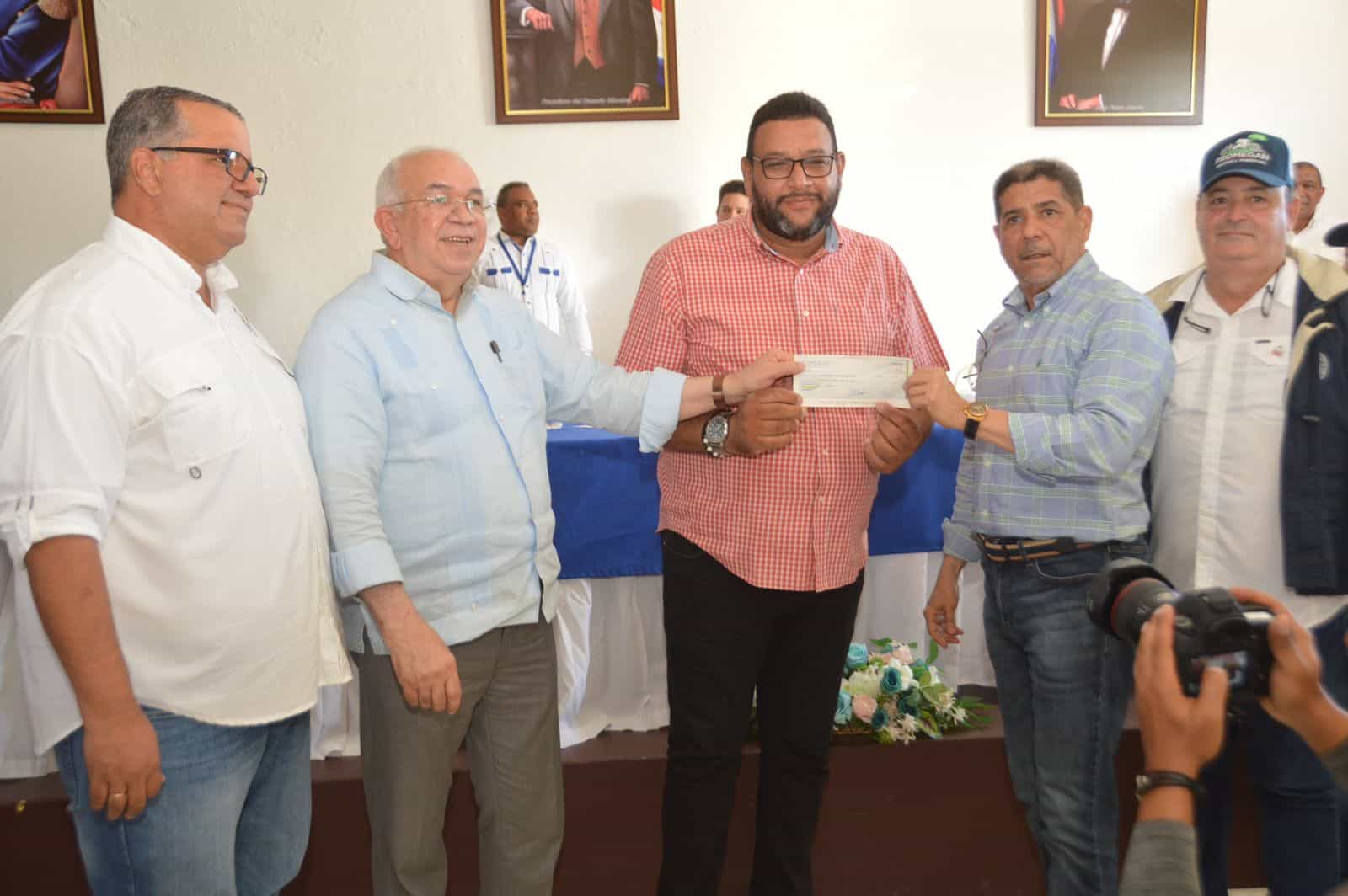 "To all agricultural producers who want to restructure their debts, transferring it from other banks where they pay interest to Bagrícola, we have open doors for them, so they don't have to pay interest," he said.
"We are working so that Dominican Republic have food safety and a agricultural sector whatever and improve the quality of life of agricultural producers", said Durán.