Auriely Esther Calderón Jiménez, the second victim of the hurricane Fiona in the Dominican Republic, 23 days before his tragic death, he had won a university scholarship for the highest academic excellence from the Liceo Gerardo Jansen.
Auriely had graduated with honors with a bachelor's degree in Visual Arts from the Arts Modality. No one would have imagined that the passage of the hurricane Fiona through several provinces of the east and northeast, they would reap his short life.
And it is that a power line pole that was knocked down due to the atmospheric phenomenon fell on him while he was traveling on a motorcycle towards the community of Santana in Higüey.
Oh cousin of my heart, what sadness you left in our hearts. We still can't fully assimilate it, we will always carry you in our hearts… You are one more star in the sky," wrote Iverica Rodríguez Jiménez, who identified herself as Auriely Jiménez's cousin.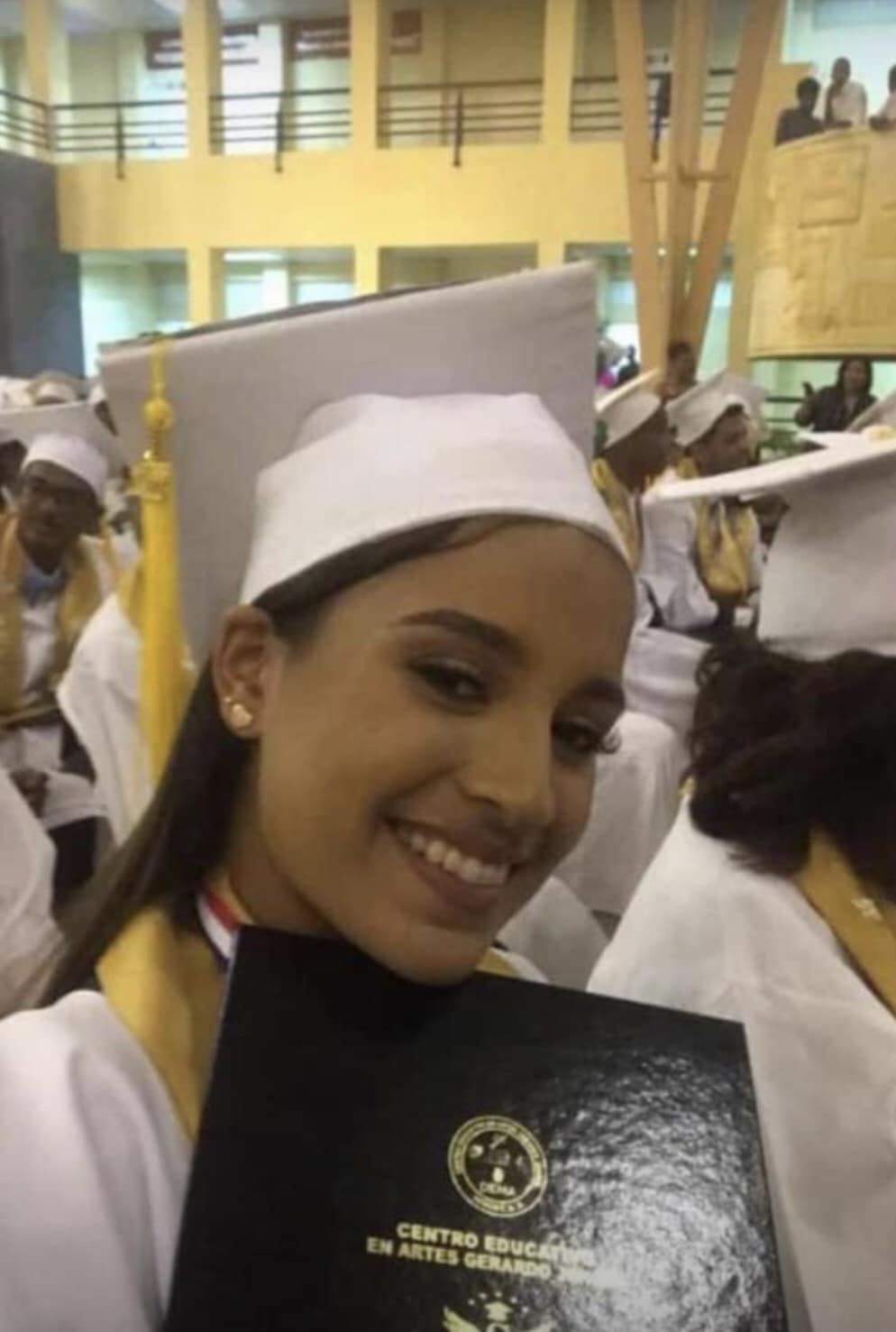 The day of his graduation…
Auriely Calderón Jiménez, on behalf of all her high school classmates, said some promising words that August 28, full of dreams that unfortunately will not come true.
«Today I am more than grateful to God who has been the source of strength for all of us, then to my parents, my mother who is present… grateful to have reached this stage of our lives; grateful to have made the best decision of my life, to study, because it is no secret to anyone that the best path is education", said Auriliey with great enthusiasm and joy.
«Grateful to my dad although he could not be present; because I am a blessed daughter to have such great parents who have been there to support me. How not to thank them for the sacrifice they have made for me. Thank you mommy, from you I learned that I must fight for what I want and not give up until I get it.
"We know that all of us have goals, we have something to fight for our future. And many times we put limitations on ourselves, we think that what we want is too difficult or that it can even be impossible… remember guys that you can always achieve what you set out to do, by making an effort and having dedication and understanding that 'I can do everything in Christ who strengthens me ».