More than a perception, the days of January tend to be more difficult to overcome, especially after the excesses suffered by the pocket during the holidays. That last fortnight between Christmas and New Year's Eve can represent an eternity for those who get paid on January 15 and that is why it is never superfluous to take some forecasts
---
After the effervescence of December, the 31 days of the month of January seem eternal. More than a perception, it is the result of the excess of all the unplanned expenses suffered by the pockets. For this reason, historically and emotionally, every January becomes "the longest month of the year" because that last fortnight that includes Christmas and New Year's Eve can represent an eternity for those who have to wait until January 15, so it is never plenty to take some forecasts.
be cautious. If you received more income at Christmas time because you offered a service, made food or sweets typical of the season, or made an investment to take advantage of the wave of purchases or "gusticos", remember that this money that arrived is extra and will not be permanent. If as a formal employee you received any bonus or bonus payment or if you were able to "do your December" informally, calculate the account based on the usual budget of your expenses because that income will not be so bountiful in the following months. For this reason, it is necessary to make a reservation and remain cautious in spending money because it will be an ally for the days to come in which effervescence -and money- diminish considerably.
Buy essential goods. One of the main expenses that must be planned is the purchase of food and, in the case of those who require it, it is important to catch up with the purchase of frequently used medicines. Expenses must be ordered by priority: first the urgent, then the important, and then what can last until the next month. Being guaranteed food reduces stress. If an extra payment falls for a job, a bonus from the country or someone paid you a debt, go buy what is needed on your table.
Save. Save? Savings has become an unknown word for many families after living through almost five years of hyperinflation. Still with determination it is possible to save something. Reserve in a safe place that extra money that came to you in December, and so when these first days of January pass, that reserve will become an incentive that helps to "stretch" the spending of these days.
*Read also: OVF estimates that the economy will grow less in 2023, unless oil saves it
Resist the temptation to borrow. You have to stick to the budget and be realistic. The December holidays have become a kind of wasteful bubble that later takes its toll and leaves a hangover that lasts throughout January. If you got out of hand and you find yourself in need of borrowing, let it be for what is strictly necessary. Make sure you don't ask for more than you can pay and that you honor this commitment as soon as you get paid so you don't extend the debt beyond the first month.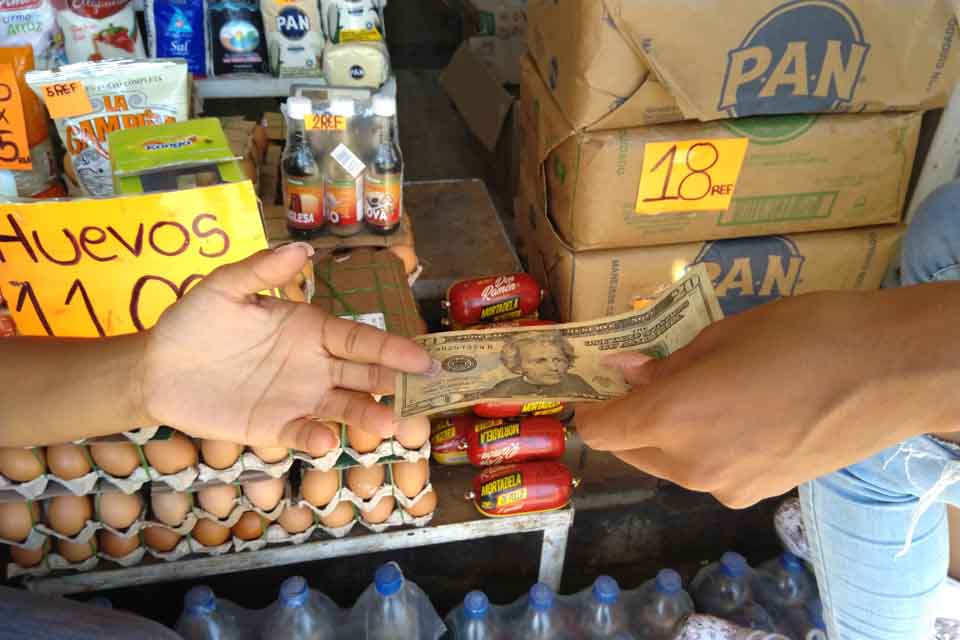 Less income for everyone. Although the January sales are a memory of the past in Venezuela's fast-paced economy, it is also true that revenues decrease not only for buyers but also for merchants, who prefer to lower prices to get rid of the merchandise they had left over from December and take the opportunity to make offers that help maintain sales. So hunting for sales can be a good opportunity to make this January more bearable and minimize the impact on domestic finances, once the routine returns to normal.
Post Views: 154