July 20, 2023, 8:30 AM
After seven months without hearing from her mother, Cambria Harris learned that a serial killer had killed her.
Not only that. She had dumped his body in a landfill in his city, Winnipeg, in Canada, and now it was under tons of garbage.
Cambria Harris's mother was not the only victim. The assassin also killed three other indigenous women: Marcedes Myron, Rebecca Contois, and Buffalo Woman (a name given to her by the community because her identity was unknown).
Cambria Harris was told by Winnipeg police that it would be impossible to search the landfill for her mother's body, but was recently told by the government that it is possible.
The process would take about three years and cost C$184 million, so the federal government is deciding whether or not to launch the search, something Cambria can't even imagine not happening.
The Canadian Native Women's Association has counted the names of more than 4,000 indigenous women who believe they were murdered in 30 years.
In 2019, a public inquiry commissioned by the Canadian government concluded that these women were victims of a canadian genocide that it had been driven by state actions and inactions rooted in colonialism and colonial ideologies.
Cambria Harris then tells the story of her mother.

On December 1, 2022 I received a call. He was from the Winnipeg Police Service.
They took me to a building and when I entered, my whole family was there. My sisters, my aunts, my uncles, my cousins ​​and the people who were wondering about her and who had searched for her.
There were also the head of my reserve, homicide detectives and members of the homicide unit.
The alarm bell had gone off in my head in May, when we went to shelters and treatment centers and she hadn't been seen in two months.
Morgan Harris, an indigenous woman, vulnerable, homeless, single mother – my mother – had disappeared.
In the police office they sat us all down and told us that, through forensic tests, they had managed to determine that she had been murdered.
They showed me pictures of a dump and it was like they were telling me "look, your mom is under a mountain of garbage and you won't be able to do anything. We're going to look you in the eye and we'll tell you that we're not going to look for her."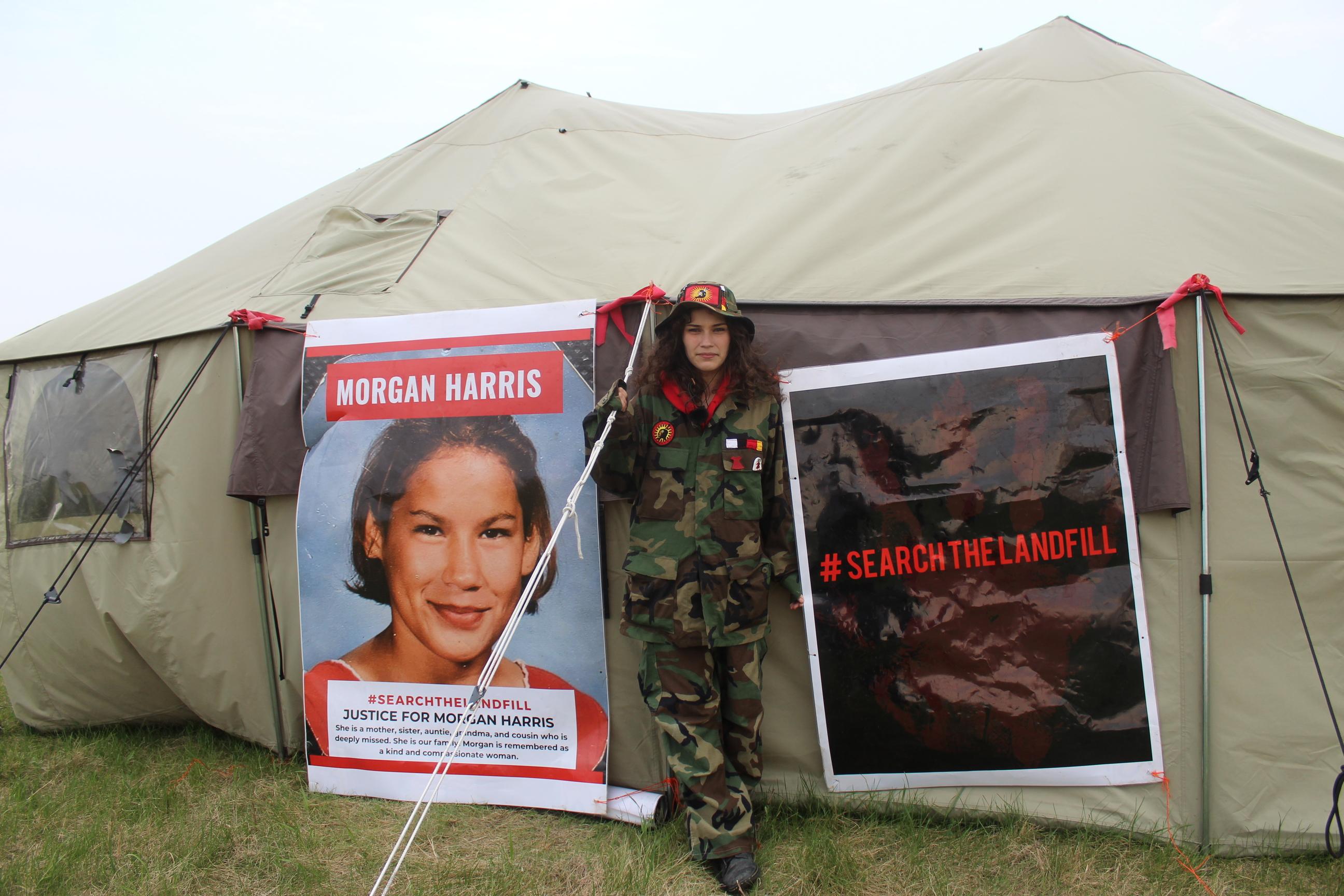 My name is Cambria Harris and my spiritual name is West Flying Sparrow Woman.
I was born and raised in winnipegbut at the same time I am part of the original nation of the Long Plain (Long Plain First Nation)Where is my family from?
Fifteen months after I was born my sister Kira came along, and a couple of years later my sister Janelle and brother Seth came along.
In my early years life was good. There was not a day that my house was empty and I was always surrounded by aunts, uncles and all my cousins ​​who lived on the block.
There wasn't a day that people didn't smile or laugh in my house.
But one weekend when I was 6 years old, I came home and I was surrounded by police officers.
They probably broke into my house or tried to arrest my mom for something, and that was the day that Child and Family Services took me away.
They told me that I was going to sleep in a shelter for a long time. And yes, it ended up being my reality until I was 18.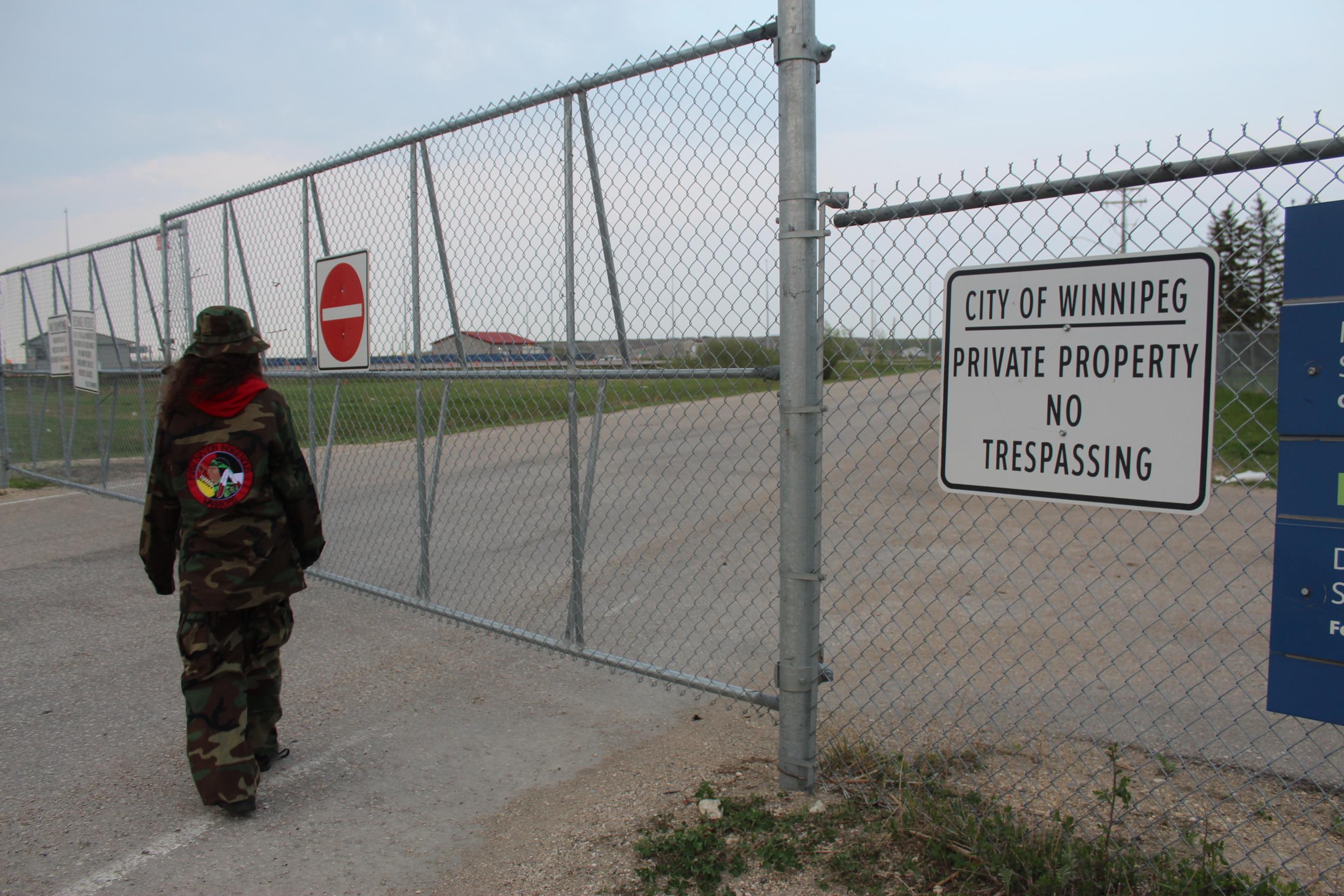 My great-great-grandparents, members of the native nation of the Long Plainthey had to escape from the reservation due to insufficient food rations provided by the so-called Indian agent, an official who was designated by the government of Canada in the areas reserved for the original nations.
They settled on the side of a road until construction displaced them and they ended up literally living in a dump.
My grandmother Rose was victim and survivor of a boarding school.
That's why my grandmother fell victim to addiction.
My mother too; she consumed pain pills. She had been prescribed these medications years before and kept giving them to keep her from collapsing.
There's a intergenerational trauma that was transmitted from father to son.
I was about 11 or 12 years old when my mother lost her heart, who were her children, her home, who were her children, she lost herself and ended up on the street struggling with mental illness.
For as long as I can remember, I was in and out of homeless shelters and treatments.
But then she was returned to the streets with no resources to stay afloat. They hand you back to the sharks and hope you're okay.

We checked under the bridges, where there were makeshift encampments of houses no one should have to live in, we went into the bars no one should have to go to, the scariest houses, abandoned buildings where gang violence continues.
But none of those shady places scared my family, so we kept looking, banging on doors wherever we could.
In May we learned of the murder of Rebecca Contois, whose body was found in another dump.
It was very disturbing and shocking to know that the serial killer could have been prowling the streets.
I was concerned that my mother might have been one of his victims.
Months passed with no clues or anything.
Until December, when we got the news from the police.
Much of my pain is that I do not have his remains. They tell me that my mother is dead, but where is she?
Even if she was killed, she has to be recovered, and so does Marcedes Myran, because this dump is essentially a nameless grave.
I have gone to the dump and have done ceremonies. It's been hard being on top of where my mom is supposed to be. And you can't do anything. You can't start looking. She annoys me.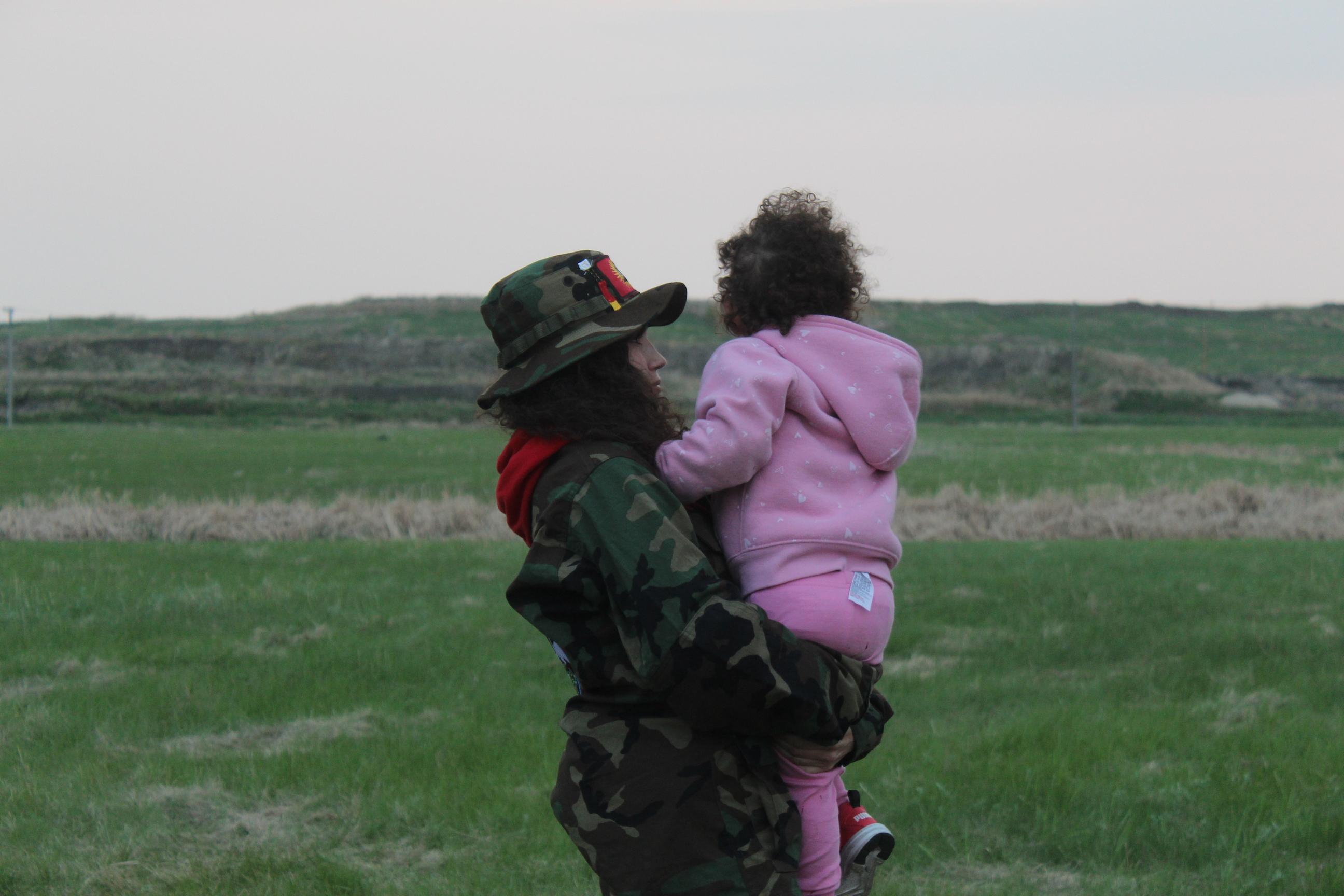 I got pregnant my senior year of high school. It was really scary. My mother gave birth to me at the age of 18, and that was the age when I got pregnant. I was really worried about what my future could be like because of what had happened with my brothers.
I grew up with that fear instilled in me that my daughter was going to be taken from me for getting pregnant as a teenager.
I am managing to break those cycles of trauma that have unfairly passed from generation to generation. And my greatest victory will be making sure my daughter never has to go through what I went through.
This article is based on an episode of the radio show Outlook of the BBC World Service. You can listen to it on BBC Sounds.

Remember that you can receive notifications from BBC Mundo. Download the latest version of our app and activate them so you don't miss out on our best content.